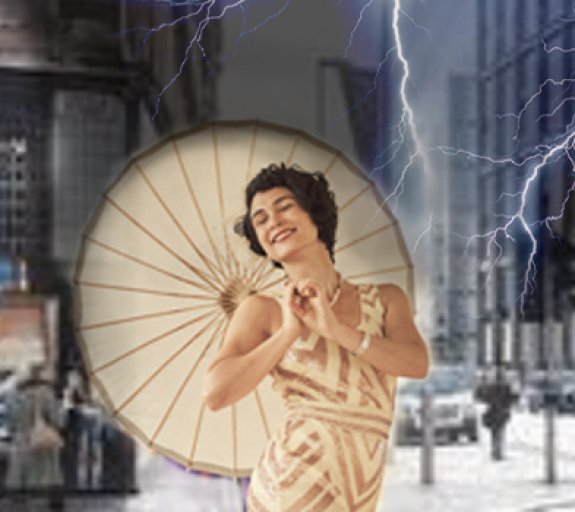 past events
Online Expert Lunch
Post-Pandemic 2021: Return of the Roaring Twenties or Market Overstretch -- How do Investors position themselves?
---
As the Covid-19 pandemic hopefully retreats through 2021 in the face of mass vaccinations of populations, the global economy should be poised to rebound from the deepest downturn since the Great Depression of the 1930s. But institutional investors have rarely faced such a daunting New Year challenge in positioning themselves for possibly radically polarised market outcomes.
Can equity markets continue to defy gravity? Will fixed income yields spike higher? Does sanctuary lie in the private markets and the emerging digital economy -- that has conflated years of growth into a few months in the era of social distancing and lockdowns?
In the latest in the series of AXA IM Online Expert Meetings we welcome Chief Investment Officers from the Swiss central bank (The SNB); a leading global private equity manager (Apollo) and one of the largest European asset managers (AXA IM); as well as CEOs from two of the fastest-growing European FinTech pioneers in the digital economy (N26 and Hypoport) to present on how they see 2021 unfolding and their positioning for the risks and opportunities that lie ahead:
The Swiss National Bank is one of the few listed central banks and so publishes a corporate annual report on its investments in line with the listing rules of the Swiss Stock Exchange. The SNB is well-respected in the European institutional market for its investment strategies and achievements.
Apollo creates uncommon opportunities for investors throughout market cycles and aims to set the standard for superior risk-adjusted results with an integrated approach across private equity, credit and real assets. Apollo participated in the acquisition of Dutch insurance company Vivat via Athora.
The N26 name is derived from the 26-sided Rubik's Cube and it was originally established as a FinTech start-up in Germany in 2013. The mobile bank has grown rapidly across European markets and was soft launched in the U.S. in 2016. Customers can enjoy a financial experience that operates from the get-go with just one app. The bank connects with the spirit of the times so well that millennials even convince their parents to open an account with N26.
Hypoport is a network of technology companies for the credit, real-estate and insurance industries. An example of the offering is the web-based B2B credit platform Europace, the largest German marketplace for the sale of mortgage finance. The share price has risen sharply since joining the SDAX in December 2015 (from €73 to €530).
Speaker Line Up
Sandro Streit, Head of Asset Management at the Swiss Central Bank on building a robust portfolio
Eric Lhomond, Partner at Apollo on the tradeoff between private and listed equity
Georg Hauer, General Manager DACH and Northern Europe at N26 on transforming the industry
Ronald Slabke, Chief Executive Officer at Hypoport on innovation in thefinancial services sector
Chris Iggo, CIO Core Investments at AXA IM on his investment views for 2021