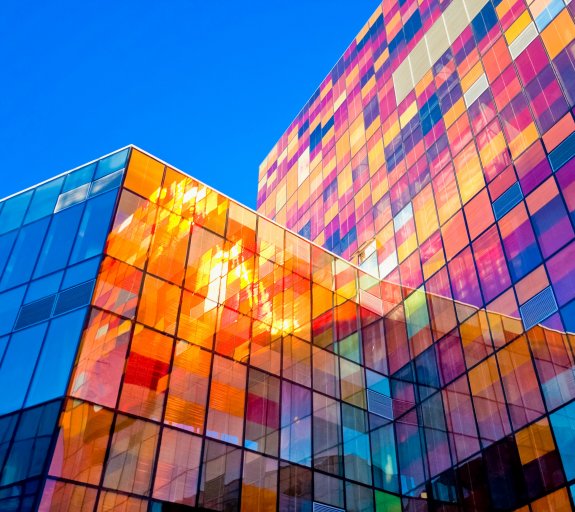 Pensioenakkoord brengt beleggingsbeleid dichter bij deelnemer
01 September 2020 (7 min read)
---
De in het pensioenakkoord voorgestelde stelselwijzigingen geven deelnemers meer inzicht in de ontwikkeling van hun pensioenaanspraken. Dit zal hun betrokkenheid bij het beleggingsbeleid vergroten.
Dat is de verwachting van insiders uit de pensioensector die spraken tijdens het door AXA Investment Managers georganiseerde Bootcamp over de gevolgen van het akkoord, gepresenteerd door Jort Kelder. De door de minister met sociale partners gesloten deal zal binnenkort worden voorgelegd aan de Tweede Kamer en moet in 2026 ingaan.
Hanneke Veringa, countrymanager Nederland van AXA IM, reflecteert nog even op wat voorafging. De dekkingsgraden van de fondsen stonden al jaren onder druk. 'Op deze manier verder? Het was wel zeker dat dat niet ging gebeuren.'
Met het loslaten van de marktrente om verplichtingen tegen te waarderen, verdwijnt de fixatie op de dekkingsgraad en de discussie over pensioenkortingen. Niet langer stroomt alles in één pensioenpot, maar verschillende generaties krijgen verschillende 'pools' aan beleggingen. Jongere generaties met een langere horizon zouden ervoor kunnen kiezen meer te beleggen in niet-beursgenoteerde alternatieven als private equity of direct vastgoed, aldus Veringa.
In plaats van de beleggingen met de verplichtingen mee te laten bewegen, kunnen pensioenfondsen ook meer kasstroomgedreven gaan beleggen, bijvoorbeeld door staatsobligaties en langlopende swaps in te wisselen voor bedrijfsobligaties en geïndexeerde obligaties. 'Wat je probeert te doen, is ervoor te zorgen dat er een stuk zekerheid ingebouwd wordt, waarbij de focus ligt op het genereren van voldoende cash met de portefeuille.'
Onno Steenbeek, directeur Strategic Portfolio Advice bij pensioenbelegger APG Asset Management, spreekt van een overgang naar een premieregeling van de uitkeringsregeling zoals we die kennen. 'In plaats van praten over rechten en aanspraken, gaan we het hebben over opgebouwd vermogen.' Iedere deelnemer zal dit kunnen volgen op het uniform pensioenoverzicht (UPO) dat hij of zij jaarlijks in de bus krijgt.
APG belegt ruim €500 miljard voor 4,5 miljoen mensen. En Steenbeek ziet niet direct grote wijzigingen in portefeuilles. 'Maar met het verdwijnen van de focus op de nominale dekkingsgraad, hoef je iets minder naar de regels te kijken en kun je meer aandacht hebben voor wat je echt verwacht van de economie.' Fondsen kunnen zich in hun beleggingsbeleid zo meer richten op de lange termijn. Steenbeek noemt 'infrastructuur of langer lopende beleggingen' als voorbeelden.
Cees Harm van den Berg, senior investment consultant bij Willis Towers Watson, meent ook dat het beleggingsbeleid van grote pensioenbeleggers niet per se op de helling hoeft, maar dat er wel meer keuze komt. 'Het aandelenrisico domineert nu in portefeuilles, waarmee je heel afhankelijk bent van bedrijfsresultaten.' Hij noemt alternative credit en secure income als 'robuustere beleggingen' voor de toekomst. 'Cashflow driven investing is een interessante aanpak, omdat deze beleggingen een stukje veiligheid bieden met een vooraf overeengekomen kasstroom. Door de bestaande regelgeving zijn deze producten vaak over het hoofd gezien.'
De coronacrisis was wat dit betreft ook een wake-up call. Van den Berg wijst op tal van zwakheden die blootgelegd zijn. Zo leidt kantorenvastgoed onder de versnelde trend in thuiswerken en zijn omzetten in service-gerelateerde sectoren als toerisme, horeca en warenhuizen ingestort.
Chris Iggo, CIO Core Investments van AXA IM, ziet het snelle herstel van de aandelenmarkten toch niet als onterecht. Historisch hebben aandelen altijd een goed rendement behaald. Bij een voldoende lange beleggingshorizon kan je de volatiliteit het hoofd bieden. Obligaties boden daarbij tegenwicht.
Kijkend naar koerswinstverhoudingen en kapitaalmarktrentes zijn zowel aandelen als obligaties wel duur. Duurzaamheid zal naar Iggo's mening een cruciale factor worden. 'Beleggingen met de beste ESG-scores moeten superieure rendementen leveren.'
Not for Retail distribution